WageLoch endeavour to engage with and give back to community in a meaningful and an ongoing basis.
WageLoch proudly supports the following charities and organisations through financial and material donations, as well as internal fundraising efforts:
---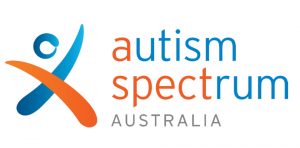 "Aspect has nine independent schools across Australia, and nearly 100 satellite classes (classes run by Aspect schools, held in mainstream schools). We educate around 1000 children with autism in our schools every year, aged from three years and nine months.
We tailor our learning environments to the special needs of students with autism. Class sizes are small with a high teacher to student ratio. All classes include a teacher and a teacher's aide. Our goal is to help students develop the skills to become as independent as possible and to enable them to succeed in the wider community"
Learn more: www.autismspectrum.org.au
---
"The Flinders Centre for Innovation in Cancer (FCIC) provides clinical care and research under the one roof and has a track record of supporting people who are living with cancer throughout their cancer journey. Their needs include not just supportive care during cancer treatment but also addressing other needs including physical, emotional and practical concerns that are often not easily managed in the cancer clinic.
To better focus on these needs, a unique space is required.
Establishing a new Cancer Wellness Centre within the FCIC will provide support to help patients and their families to cope with a range of cancer effects and concerns, including fatigue, anxiety, financial and employment concerns, while also helping them to transition to life with cancer, and life after cancer.
The new Cancer Wellness Centre will connect people with a range of services to help them overcome the effects of cancer and meet their needs. It will also provide an important focal point within the FCIC for patients and their loved ones to receive support and connect with others."
Learn more: www.flindersfoundation.org.au
Bears of Hope – Pregnancy and Infant Loss; Cuddle Cots
---

"Bears Of Hope Pregnancy & Infant Loss Support provides leading support and exceptional care for families who experience the loss of their baby.
We seek to provide crucial information and embrace families during their difficult time of loss, and beyond. Bears Of Hope comfort, acknowledge, inform, empower, and guide families during their time of loss. As a registered non-profit organisation we are dedicated to the care of others and reinvesting our finances and resources to ensure Bears of Hope is the leading support for pregnancy and infant loss in Australia."
Learn more: www.bearsofhope.org.au
Learn about cuddlecots: cuddlecots.gofundraise.com.au
If you would like to find out more about these charities or how we support them, please feel free to contact us